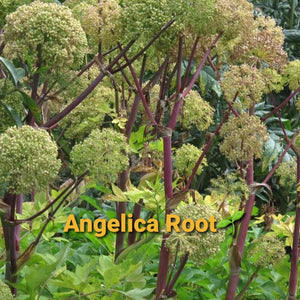 Angelica root, Angelica archangelica, is a warming aromatic tonic useful for poor digestion, stagnant depression, irregular menses, fever, and congestion. It can be taken internally as a hot tea, tincture, or capsule. It's not as effective for digestion in capsule form. The herb can also be used externally for bruises, sprains, muscle, and joint pain.
Not safe for pregnant or nursing women. Not indicated for women with heavy menstrual bleeding.
This can be taken as a tincture, glycerite, or capsule.