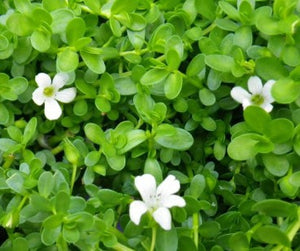 Hyssop, Bacopa monnieri, is used in Ayurveda to treat nervous disorders such as anxiety, seizures, and poor memory. Commonly referred to as brahmi, water hyssop, has become a popular herb for aiding brain function in Western herbalism. In a recent clinical trial of ninety-eight healthy people over age fifty-five, water hyssop significantly improved memory acquisition and retention.
Not for use with hyperthyroidism.
This can be taken as an infusion, tincture, or capsule.