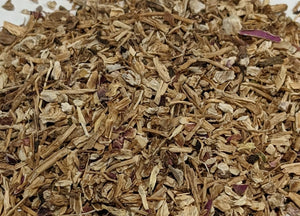 Echinacea purpurea helps to strengthen and clear lymph nodes. It slows the spread of viral infection and is used to treat colds and flu once a cold or virus symptoms present. Suggested to take for no more than two weeks. 
Warnings: Use very cautiously if you have an autoimmune disorder. 
Can be taken as a tea, tincture, glycerite, capsule, and topical use.