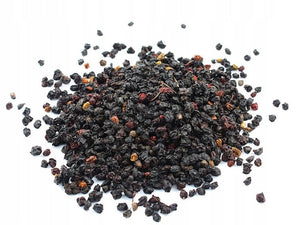 Elderberry, Sambucus nigra, is the fruit produced by the elder plant that has a mild laxative and decongestant action, and they inhibit the spread of many viral infections. 
All parts of the fresh plant are mildly toxic and can cause nausea and diarrhea. The berries should be dried, or boil fresh berries for 3 minutes before preserving.
This can be taken as an infusion, tincture, glycerite, or syrup.