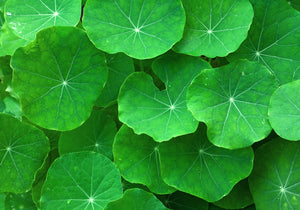 Gotu kola, Centella asiatica, has a reputation for improving memory and brain function. It is balancing to the adrenals. Gotu kola is used in India for skin diseases and wasting diseases such as leprosy. It is a wonderful topical remedy for wound healing and scar prevention.
Overdoes may cause dizziness. Use caution with blood-thinning medications. It appears safe during pregnancy and lactation in animal studies, and no human adverse events have been reported, but some sources suggest caution.
This can be taken as an infusion, tincture, or capsule.