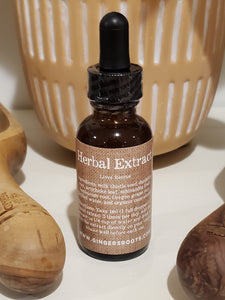 A liver-loving detox blend chock-full of herbs that cleanse, regenerate, and protect the powerful organ. These herbs work synergistically to help the liver purify the blood and function properly. 
Ingredients: milk thistle seed, dandelion root, artichoke leaf, schisandra berry, bupleurum root, Oregon grape root, distilled water, and organic cane alcohol. 
Directions: Take 1ml (1 full dropper) of liquid extract 3 times per day. Add extract to 1/4 cup of water and drink or drop the extract directly on your tongue. Shake well before each use. Take the recommended dosage daily for 10 days. For a severely congested liver, you can take the recommended dosage for 30 days.