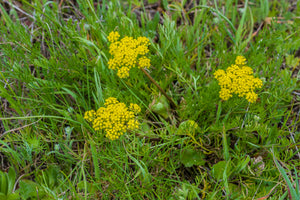 Lomatium, Lomatium dissectum, is a powerful antiviral and antiseptic and is useful for a wide variety of viral conditions. It is also beneficial for respiratory problems. Applied topically, it can ease pain and promote healing of wounds, sprains, cuts, and other injuries.
Not for use during pregnancy. Discontinue if a rash develops.
This can be taken as a tincture.