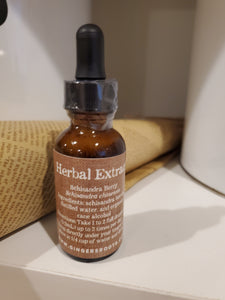 Schisandra, schisandra chinensis, is a stimulating adaptogen and general tonic. It improves circulation, strengthens the heart, aids digestion, and increases bile secretion. It is thought to harmonize the body and help retain energy. It helps to keep the nervous system balanced, increasing both excitatory and inhibitory action. It helps to protect the liver as well. 
Ingredients: Schisandra berries, distilled water, and organic cane alcohol. 
Directions: Take 1 to 2 ml (1 - 2 full droppers) of liquid extract 3 times per day. Add the extract to 1/4 cup of water and drink or drop the extract directly on your tongue.